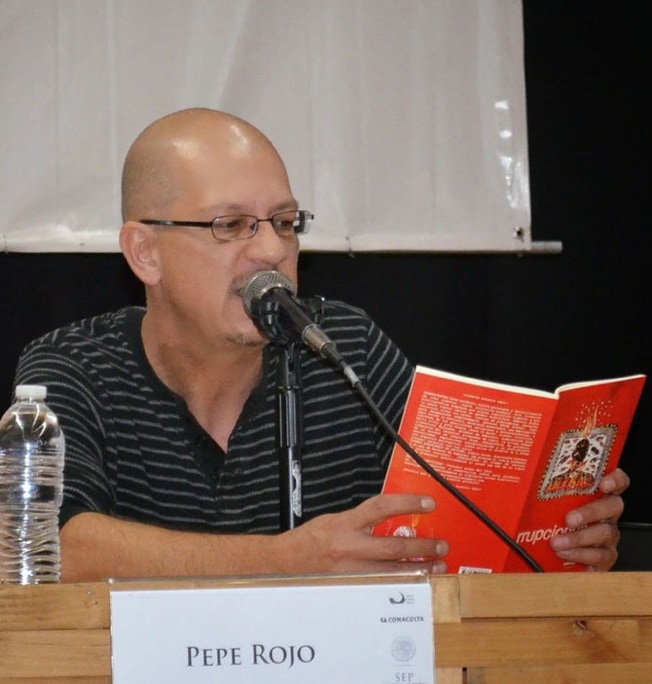 Juan José "Pepe" Rojo was born in Chilpancingo and lives in Tijuana with his wife Deyanira Torres and their two kids. He published stories such as "Ruido Gris," "Yonke," "Punto Cero," and "I nte rrupciones". His "The New Us" has been selected for the 2016 Twelve Tomorrows of MIT. In 2010 he edited the anthology of North American science fiction,
25 minutos en el futuro

together with author Bernardo "Bez" Fernandez, which includes stories of Cory Doctorow and Paolo Bacigalupi.